What better place than at VMG Yachting?
We act according to the principles: Quality, Commitment and Knowledge.
Our team of skilled yacht brokers is happy to help you sell your quality yacht. You can always trust us to do everything for our clients to achieve the best sale.
What does this mean to you?
Selling your boat through a renowned yacht broker usually means you would like it to be taken care of. Your contact at VMG Yachting therefore keeps you informed throughout the entire process. This way you are always aware of the sales status of your boat.
Market research and advice on sales prices
"Everything comes at a price", is a saying you've probably heard at some point. So what is the appropriate price to ask for your boat in its current condition? We check what the asking prices are of equivalent yachts in our sales region (Europe). We also look into the prices such yachts were sold for recently. We use that data and combine it with the knowledge of our own yacht brokers to determine the asking price. This is always done in consultation with the owner. By working this way, we ensure you to ask the right price for your yacht.
Mediation agreement
The broker agreement we use (recognized by HISWA) states what you can expect from us and what the costs are for selling your boat. Unambiguous, professional and understandable (we use the HISWA mediation conditions).
Choosing your sales port
We at VMG Yachting have the luxury to own multiple sales locations. These are all centrally located and have all the facilities a yacht brokerage could wish for. Selling a boat from a sales harbor is always preferable. Customers do not need an appointment, which lowers the barrier for a viewing.
Our southern location is in Kamperland and our northern location is in Enkhuizen. Both locations offer the opportunities to either sell your boat while in the water, on shore or inside. Selling your yacht from your own box is a possibility as well.
Preparing the yacht for sale
Is your boat in good condition? Then we can put it up for sale immediately. Are you selling your boat because you haven't had enough time to put into it? Or have you already found a new boat? We are happy to help you prepare your boat for sale.
We provide you with a clear quotation on, for example, cleaning the teak deck or interior. A pre-sale inspection belongs to the possibilities as well. This gives you and your potential buyers a good image on the condition of the boat. Any points that require immediate attention will be included in the quotation.
Photo shoot and specification list
Presentation is one of the most important things when selling a boat. We make a standard photo report of the boat and include a detailed description in multiple languages. The potential buyer can thus prepare thoroughly for a possible viewing.
We offer additional film packages, which we can use to get even more traffic to your advertised boat. All films also appear on our Youtube channel. Everything is in consultation with you.
Advertising online
VMG Yachting advertises on all major online platforms. This means we advertise on Yachtfocus, Botenbank, Botentekoop and all other Dutch platforms. Additionally, we advertise on the major international platforms such as The Yacht Market, Yachtworld, Boat24 etc.
The marketing department is constantly working on creating the ultimate combination of marketing efforts. This way we ensure our yachts to get the utmost attention through online sales platforms. We make continuous improvements to improve our own website as well. Using SEO and online advertising, we always keep our online visibility up to date.
Social media
Social media are an increasingly important part of our lives. As a result, they are becoming more important in the process of purchasing a new boat as well. All our boats are advertised on multiple social media platforms, of which Facebook, Instagram and LinkedIn are the most important.
Advertising offline
In addition to online advertisements, VMG Yachting also advertises in various magazines throughout the year. We montly list all our boats in Yachtfocus magazine and we advertise in the major magazines such as Yachting World, Sailhorse, Classic Boat, Wooden Boat, Motorboat Magazine and more.
Besides, we are present at all major boat shows every year. This means you can find us at:
– Boot Dusseldorf;
– Boot Holland;
– Belgian Boatshow;
– HISWA Amsterdam;
– Cannes Boatshow;
– Monaco Boatshow.
Viewings always accompanied by a yacht broker
We often hear customers being afraid that yacht brokers simply let everyone look around on their boat. This is not the case at VMG Yachting. All our viewings are guided by one of our yacht brokers. Prior to each viewing we enter the data of the potential buyer into our system. This allows us to keep control and to keep a track record of all viewings.
Sale, inspection and transfer of your yacht to its new owners
Negotiation
During the negotiation, a yacht brokers job is to establish a price agreement. The yacht broker is of course the representative of the seller.

Purchase / sales agreement
After the price agreement, the yacht broker forms a purchase and sales agreement. All agreements regarding the sale are included in this agreement.

Down payment and inspection
After the buyer has deposited the down payment into the third-party money account, the buyer can have expertise carried out at his cost. The yacht broker guides the expertise and mediates between buyer and seller when possible defects show up.

Deed of transfer
When both buyer and seller are satisfied, the buyer transfers the remaining payment to the third-party money account. After this, the deed of transfer can be signed. When signing the deed of transfer, the buyer receives all documents (VAT, CE documents and control of non-registration).

Payout
After both buyer and seller have signed the deed of transfer, the complete amount of the sale minus the commission is transferred to the seller. (Or after cancellation or transfer of the registration).
Do you want to sell your boat?
Fill in this form and we will contact you within 1 working day.
That's why VMG Yachting
Two prime locations with luxurious sales ports
EMCI certified yacht brokers and appraisers.
A renowned name for decades.
Specialized in luxurious motor and sailing ships.
Our own yacht service.
Most commonly found online.
Competitive brokerage fees.
We sell at home and abroad.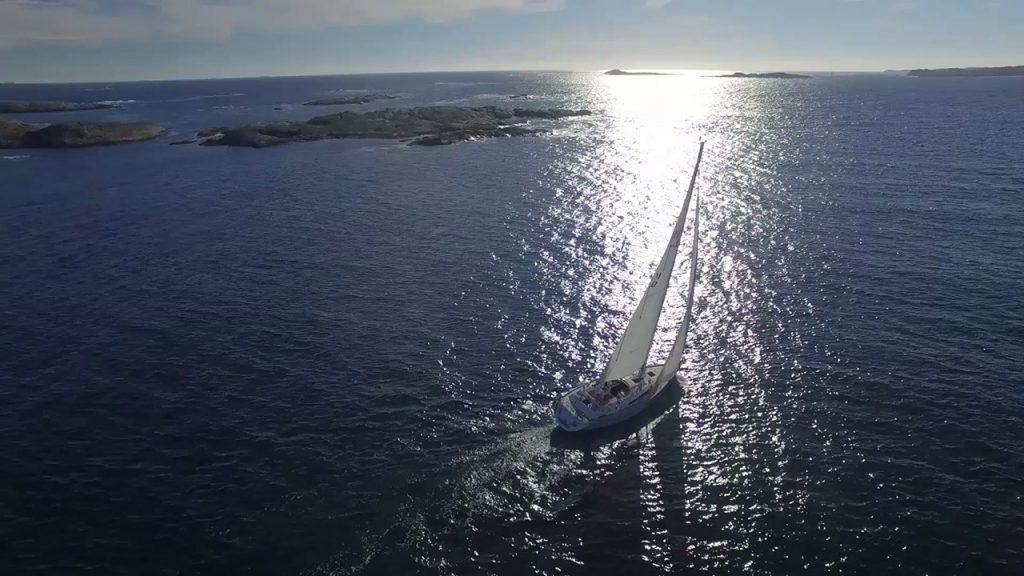 Contact our team now
We are available 6 days a week on the phone number +31 (0) 850 060 194 to explain the mentioned process to you. Without any obligations. You can also send us an email at info@vmgyachting.nl